MIND Staff
MIND Program Director
Gabriela facilitates the development and execution of all program elements, including the MIND Program curriculum, learning objectives, and research objectives for working with trainees and faculty. She also coordinates the internal and external evaluation efforts for the MIND Program. Previously, she was a Damon Runyon Postdoctoral Fellow at UCSF with the MIND co-PI Keith Yamamoto. She received her Ph.D. in Biological Chemistry from UCLA, during which she was both a Ford and NSF Predoctoral Fellow. She is passionate about the mentorship of biomedical trainees, and for the advancement and advocacy for underrepresented groups in STEM.
MIND Program Manager
Stephen works on coordinating logistical support of the MIND program and measuring outcomes for participants. He was previously a Postdoctoral Fellow at UCSF, where he studied mechanisms behind the growth of pancreatic beta cells. He received his Ph.D. in Pathobiology and Molecular Medicine from the University of Alabama at Birmingham, where he studied how microRNAs contribute to beta cell death and diabetes. He received a B.S. in Neuroscience from Brigham Young University. He continues to be involved in education efforts including teaching online science classes and tutoring students in statistics.
---
MIND Program Primary Investigators
Co-PI. Curriculum director. Director of peer teams & facilitator training. Faculty needs analysis. Internal evaluation designer.
Jennie directs MIND's 9-month-long curriculum, teaches career exploration strategies, and leads a system of peer teams designed to help participants maintain momentum with their career exploration, while continuing to advance their research. She also co-leads (with Keith Yamamoto) MIND's work with faculty, and designs (with Liz Silva) the content for MIND's internal evaluation. Before coming to UCSF she worked for 5 years as a full-time teaching coach at UW's teaching and learning center, where she counseled faculty, postdocs, and graduate students on teaching methods, curriculum design, and program evaluation. She earned a Ph.D. in molecular and cellular biology from the University of Washington and a B.A. in political science from the University of California at Berkeley.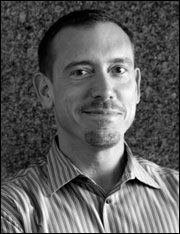 Co-PI. Lead instructor for Catalytic Course. Peer team facilitator.
Bill helps design and teaches much of the Catalytic Course, and serves as a facilitator for peer teams. Bill has 20 years of experience offering career counseling to life and health scientists as they transition from academic positions to careers in biotech and other non-academic settings. Bill is also a co-author of myIDP, a popular career development tool hosted by Science magazine's careers site. He currently serves as Executive Director of Career Advancement, International & Postdoctoral Services (CAIPS) at the University of California, San Francisco (UCSF). Prior to this, he was Director of UCSF's Office of Career and Professional Development. Bill holds a BS in Chemical Engineering from Rose-Hulman Institute of Technology, and a Master's degree from the joint Counseling Psychology and Higher Education/Student Affairs programs at Indiana University.
Corresponding PI & BEST Consortium liaison. MINDBank vision. Design thinking instructor. Peer team facilitator.
Theresa O'Brien, PhD, serves as the MIND program's liaison with the NIH BEST consortium and serves on the consortium's Scholarly Publication Committee. She develops the vision for the MINDbank database, teaches design thinking, supervises the annual MIND Innovation Contest, and serves as a peer team facilitator. Terri is Associate Chancellor at the University of California, San Francisco (UCSF). In this role, O'Brien is accountable for a wide range of Chancellor Office activities related to UCSF governance structure, strategic planning, the Chancellor's Executive Cabinet, and emergent priority issues. O'Brien is also an Assistant Adjunct Professor of Cellular and Molecular Pharmacology. Her research and teaching interests primarily focus on career and professional development for graduate students and postdoctoral scholars. She previously served as the Associate Dean for Research Strategy in the School of Medicine, and is the founding director of UCSF's Graduate Student Internships for Career Exploration (GS-ICE) program. Her other interests are around advancing precision medicine and related science policy.
Co-PI. Peer team design and facilitation. Faculty outreach.
Dr.Keith Yamamoto is vice chancellor for research, executive vice dean of the school of medicine, and professor of cellular and molecular pharmacology at UCSF. He is Co-PI on the MIND grant, helped design the peer team process we use, and served as a peer team facilitator. He also co-leads (with Jennie Dorman) MIND's work with faculty. His research focuses on signaling and transcriptional regulation by nuclear receptors, which mediate the actions of essential hormones and cellular signals. He has led or served on numerous national committees focused on public and scientific policy, public understanding of biological research, and science education, and has chaired or served on many committees that oversee the process of peer review and the policies that govern it at NIH. He is a member of the advisory board for Lawrence Berkeley National Laboratory and the board of directors of Research!America. He was elected to the National Academy of Sciences, the Institute of Medicine, the American Academy of Arts and Sciences, and the American Academy of Microbiology, and is a fellow of the American Association for the Advancement of Science.
---
Previous staff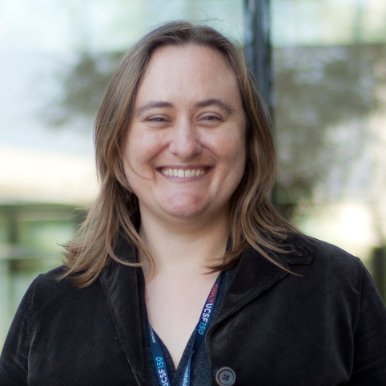 Grant co-author, co-developer of MINDBank, Peer team facilitator.
Alexandra helped conceive and write the NIH BEST grant that funded MIND, and has been instrumental during the implementation phase, facilitating peer teams and advising on MIND program design, evaluation, and process. Alexandra co-developed MINDbank, an innovative online resource that connects UCSF MIND trainees with PhD professionals and then captures the knowledge that the trainees gain from these interactions. Alexandra is also the founding Program Manager for the UCSF Graduate Student Internships for Career Exploration (GSICE) program. GSICE provides career path education, career planning, career counseling, and internship opportunities for UCSF's basic and biomedical PhD students, in fields outside of academic research. Alexandra received her PhD in biophysics from UCSF and her BS in chemistry and computer science from the University of Wisconsin-Madison
Founding Program Director (2014-16). External and internal evaluation. Faculty needs and analysis.
Liz was the MIND Program's first program director. She also served as the primary liaison for the BEST program nationwide evaluation efforts. Prior to her current position at UCSF, Liz was a Senior Editor at PLOS ONE, and she serves as a panelist and speaker on a variety of topics in science policy, including: reproducibility in research, ethical conduct in research and publishing, research communication and publishing for scientists, career exploration and professional development for PhDs, and issues related to the roles of PhD trainees in the biomedical workforce and in academia. Liz trained as a geneticist and developmental biologist in Canada, the UK and the US, working on a variety of biological problems using Drosophila as a model system. Most recently she was a postdoc at UCSF in the department of Biochemistry and Biophysics. She continues to collaborate with MIND Program staff in her current role as the Associate Dean for Graduate Programs at UCSF.